With more than 20 years of experience in adventure travel around Southern Patagonia, trekking

in the regions of El Chalten, El Calafate, Torres del Paine and Ushuaia both in Argentina and Chile, we know we can offer splendid outdoor travel, walking and camping in beautiful scenarios but with the comfort of not carrying the campsite and the food, hiking with the expert and friendly guidance of our bilingual tour leaders and mountain guides and enjoying good campsite meals. And we organized everything with a personalized service that a larger tour operator or travel agency cannot deliver at these affordable prices.

Patagonia Adventure Trip arranges special outdoor tours for a Group Planner, Hiking Club, Outdoor Organization, University Travel Studies Group, Adventure Club or group of friends, managing all the necessary travel logistics for the desired group trip. That means that the group leader can plan the tour for the members and forget about all hassles like carrying tents and sleeping bags, or making reservations in mountain hostels and refuges, or buying, carrying and preparing the food for breakfasts, lunches and dinners or arranging all necessary transportation, or hiring local mountain guides.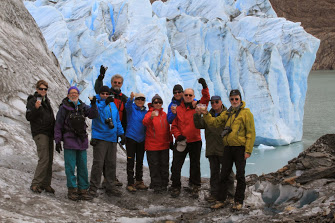 You will enjoy outdoor travel without spending time & energy on the logistic details.

If you want to feel the best of Patagonia, contact us and we can tailor our Trekking and Overland Trips. You will have more time to focus on the plans and desires of your group and we will take care of all details and logistics, to assure you a smooth and exciting Patagonia experience.